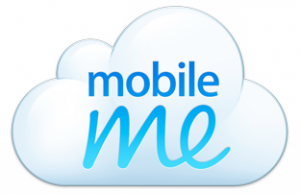 Oh My, MobileMe
You've probably already heard of the disastrous launch of Apple's MobileMe service. Apple has taken a lot of heat for this and heads have rolled over at Apple HQ for it. There are still some remaining issues to be fixed but for the most part Apple has gotten MobileMe working. I'm currently using a free MobileMe trial to evaluate it to see if it will meet my needs. The biggest of my needs is getting all of my emails from several accounts on my iPhone as quickly as possible.
Push Email
If you use a standard POP or IMAP email account, you are limited to a 15 minute check frequency in the iPhone Mail application. In addition to that limitation, if you set up multiple accounts, it will drain your battery all the quicker. My solution was to set up just one account on the phone and have all the email accounts I want to get mail from forwarded to that one. MobileMe is the perfect choice because it offers push email. Instead of that 15+ minute wait for new mail notification, push means you get near instant notification of a new message. In my experience, near instant means about 10 seconds or less.
When MobileMe launched, it was simply unreliable. Some of my messages would arrive instantly, others would never notify me without opening the Mail app. Besides a couple of bad days this month, things have worked far more reliably lately although I still manually check the mail if I haven't gotten any notifications in a while. Once I had my MobileMe account set up on the iPhone, I still had to get all my email accounts forwarding to my username@me.com email address.
VersaForward to Forward Email
I use Email Forwarding by VersaForward Service to get all my mail to my me.com address. You can set up all of your email accounts to forward to the email address you check on your iPhone. This is a service with a fee paid monthly or every 6 months. To get a discount, use the promotional code TECHDC when signing up for a free trial. That will give you 50% off the first 3 months. Alternatively, you can run home desktop versions of VersaForward either with the entry-level VersaForward Personal or the more powerful VersaForward Professional.
Once you've got your email forwarding set up, you can get all of your email messages on your iPhone in a timely and reliable fashion.
Other MobileMe Features
MobileMe does cost $99/year although it offers more than just an email address. Push contacts and calendar updates help keep your iPhone, Desktop, and laptop all up to date with your latest changes. The MobileMe Gallery is a very elegant photo sharing system which creates a website with your photos to share with others as you want to.
Besides mail, my favorite MobileMe feature is iDisk. You can basically consider this a hard drive that you have access to on your computer but the data is stored on the internet. It is the simplicity of iDisk on your computer that makes this so useful. It appears like an external hard drive would. Drag files to it like normal. You can log in to me.com to access the files on the iDisk so it is a great place to keep important files that you might need remote access to. You have a total of 20GB of storage on MobileMe. You can allocate this between email and data storage. The iDisk can work with Macs and Windows as well.
Give Me a Chance
MobileMe got off to a slow start but now that it is finally working, you can see the advantages that it offers. For me, the push email is the #1 selling point. As long as it continues to work, I expect to become a paying customer. The free trial lasts 60 days so you can try it yourself to see how you like it.