Many D.C. area organizations do not allow people to bring in cell phones, PDAs, laptops, or any other electronic devices for security reasons. A great solution is to make a paper booklet for your information. There are two Flash-based websites that do a great job at this for free:
PocketMod
PocketMod includes lots of built-in templates: calendars, organizers, lists, references, games, RSS fees, and more. You can edit several of these to include your information. Creating a booklet is as simple as dragging the pages you want into your booklet and clicking Print PocketMod!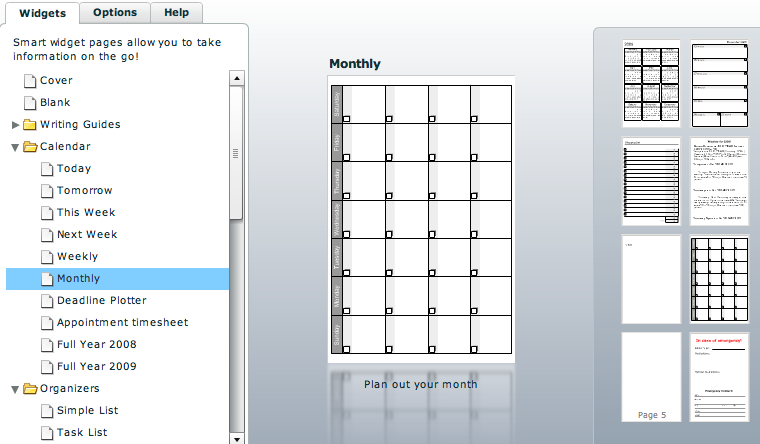 BookletCreator
BookletCreator prints any PDF (Adobe Acrobat file) file in a booklet form. If you have a long list of contacts that you want to print out, this works well. First you will need to turn your content into a PDF, as we explained how to do earlier.