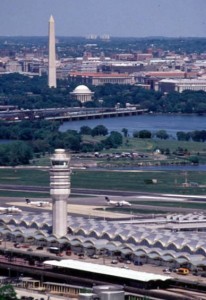 Online travel booking is easier than ever. And for us lucky folk in Washington DC with three airports (Dulles, Reagan, and BWI) there are flights everywhere and lots of deals. Below are some useful travel sites.
Travel Reservations
Travelocity – early leader in online reservations with roots back to CompuServe and AOL. Now known for the gnome commercials.
Orbitz – developed by airlines in response to Expedia and Travelocity.
ITA – uses the search system that powers Orbitz, but allows far more complex trips.
Priceline – offers standard purchases or allows you to name your own price for flights, hotels, and car rentals. Pitchman is now William Shatner.
Expedia – started by Microsoft, bought by Ticketmaster, now independent.
Hotwire – owned by Expedia. Unique in that you purchase hotels based on location and star rating. You only find out the name of your hotel after the purchase.
Kayak – travel search aggregator. Kayak does not directly sell tickets, but links to all the sites that do and makes a small amount of money on click throughs.
Bing Travel– recently renamed from Forecast.com, now owned by Microsoft. This site has flight price trends and predictions to help you decide if you should buy or wait for a better fare. It's not perfect has helped me on a couple of occasions with suggestions to wait for a better price.
Special Airlines
JetBlue and Southwest airlines are not part of the above travel reservation sites. You can only book with them directly.
Other Resources
The Savvy Traveler Blog – deals and news by Rudy Maxa who often discusses travel on WAMU's Kojo Nnamdi Show on NPR in DC.
Flyertalk – forum for frequent flyers to discuss deals and reward programs. This is where serious deal seekers go to discuss optimizing their points and airline status.
Liftopia – discount ski lift tickets and ski hotel deals.
TripBuzz – find local activities.
Have other travel resource recommendations? Email me to let me know.
6/12/16 UPDATES: Updated ITA Link and added TripBuzz, thanks to Phoebe.