King of Pocket Cameras, Improved
Canon just replaced their PowerShot S90
with the S95
, so I did the same. The Canon S90 was my favorite camera ever so I wanted to see what Canon could do to improve it.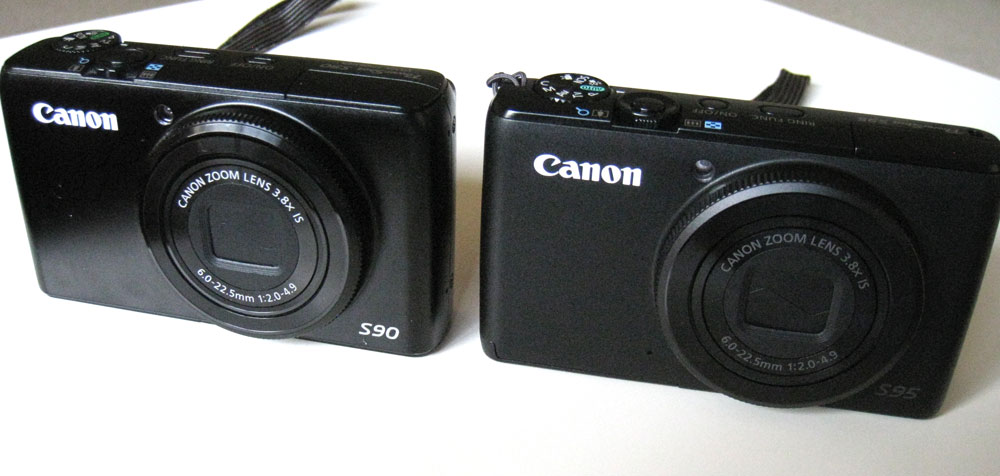 The S95 retains everything that made the S90 great.
a relatively large 1/1.7″ CCD sensor capturing 10 megapixels (same sensor as Canon G10 and G11)
excellent built quality
lots of manual controls that can be assigned to ring on front of camera
What's improved?
body finish is more grippy
wheel on back has stop clicks (many people didn't like the freely spinning wheel on the S90)
added 720p movie mode (only 24 fps though) with stereo recording
High Dynamic Range scene option
better image stabilization
can be used with a neck strap (holes at both sides of the camera)
just a little bit thinner (see photo). Some will complain about the camera being too small and losing the little thumb grip, but I prefer a camera to be as pocketable as possible.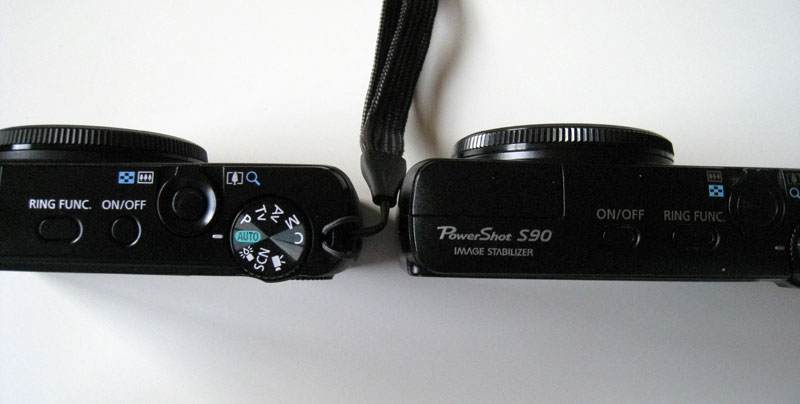 Conclusion
There are loads of  pocket cameras to chose from that will take good shots in brightly lit situations. It's in the poorly lit situations that the larger sensor of the S90/S95 really helps. It's not about the number of megapixels, but about how good the image sensor is at collecting light. The image sensor on the S90/S95 combined with image stabilization makes the camera worth the money for me. By adding a plethora of manual controls, Canon has made a camera that many professional photographers will be comfortable using when they don't want to carry their big DSLR.
Currently costing $399 at Amazon, the S95 is not a cheap camera. It isn't a necessary purchase if you already own the S90. But the Canon S95
is the current best camera that can fit in a pocket and it's a worthy successor to the S90.