The D.C., Virginia, Maryland area has some of the best culinary diversity in the country. These web tools can help you find some good eats.
Finding Restaurants & Reviews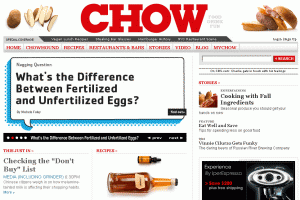 Chow.com has Chowhound reviews of local restaurants by members. Membership is free.
DonRockwell.com is a forum on local D.C. and Baltimore area restaurants, farmers markets, and food events.
eGullet.org has forums specific to D.C., Virginia, Maryland dining and cooking.
VegDC has a list of local vegetarian friendly restaurants. HappyCow.net has vegetarian restaurants worldwide.
Washingtonian has the best known local reviews and news on D.C. metro area restaurants. They also have a search with Restaurant Finder.
The Washington Post has a Food & Dining section.
Booking a Table
OpenTable.com has a D.C. area section for booking restaurants over the Internet.