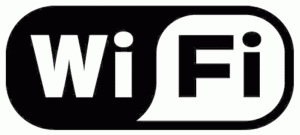 There are many flavors of wireless networking. Most common are 802.11B, 802.11G, and now 802.11N (Draft). 802.11N is "draft" because the standard has not yet been formalized, despite the sale of draft-N devices for over a year. For most people, this won't cause a problem. But hitches do come up.
Draft N Works, Usually
When I was recently setting up a D-Link draft-N router with a MacBook Pro, I noticed that the wireless connection would drop regularly or show a connection but be unable to receive/transmit. This was due to the incompatable N implementations. The solution is to go into the router settings and switch it to only using B/G. In most cases, I have found draft N devices to work without any issues.
Future of WiFi Standards
The 802.11N standard is expected to be finalized by the IEEE LAN/MAN Standards Committee (IEEE 802) in November 2009. Then all the current draft-N manufacturers promise a firmware upgrade that will make them interoperable. Of course by November 2009, we might be looking at buying new draft wireless standards, as described by PC Magazine:
802.11s, a mesh networking specification that's been on the drawing board since September 2003. (It probably won't be final until September 2010.) Laptops and other devices with 11s support will function as mesh points (or MPs) and form links with each other, allowing packets of data to skip from device to device across the network as needed. Mesh has been around for a while in many proprietary forms, and is important not only because it can extend a network's range but also because it has self-configuring abilities: Mesh devices can move about without impacting overall performance. In such a network, data will hop around from mesh point to mesh point along the shortest path to where it needs to go. Actual 11s is already in use in at least one product: the One Laptop per Child project's XO laptop uses it to communicate with XS school servers, in some tests over distances as great as 2km with 802.11s data hops from device to device.

802.11u, called "InterWorking with External Networks," will provide a Wi-Fi device with methods of connecting securely to a network, based on the external network's type. For example, if you have access to the cellular connection that provides Internet access to the Wi-Fi router on a bus, 11u will keep that connection secure. It will also allow a Wi-Fi device to discover more information about that external network, such as whether it's free of charge or not. 11u could be published by March of 2010.

802.11z "Direct Link Setup" is the 802.11 Working Group's take on improving ad hoc connections, at least for business users. It's entirely unrelated to what the Wi-Fi Alliance is doing for device-to-device communication. 11n allows two laptops that would normally communicate on a secure network to form a P2P connection to talk to one another exclusively. This happens only after they've authenticated security credentials through an AP. It's a super-secure ad hoc that requires the right security setup.
See a full list of 802.11 standards and approval timelines from IEEE.